The Otsu Painting
Hisano, now the second highest ranking maiko in Pontocho, dances with the official flower of Kamogawa Odori: Wisteria.

The town of Otsu (Omi Province, now Shiga Prefecture), is famous for a painting of wisteria maidens that comes to life as the traveling geiko reach the first stop on their way to Edo.
The geiko Aya steps out of the painting to perfrom the dance of the wisteria maidens with Hisacho and Ichimame.
Aya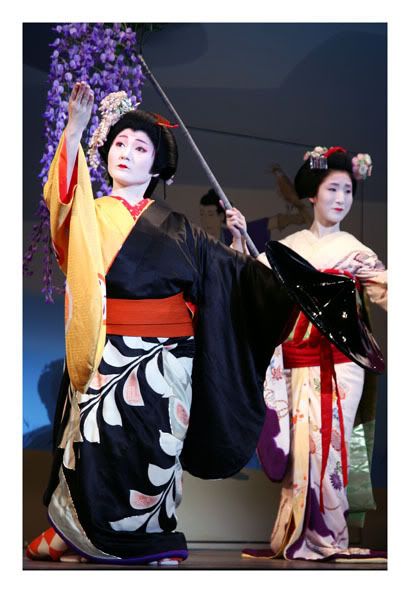 Ichikyo and Hisamari
Always elegant, graceful and statuesque: Hisano.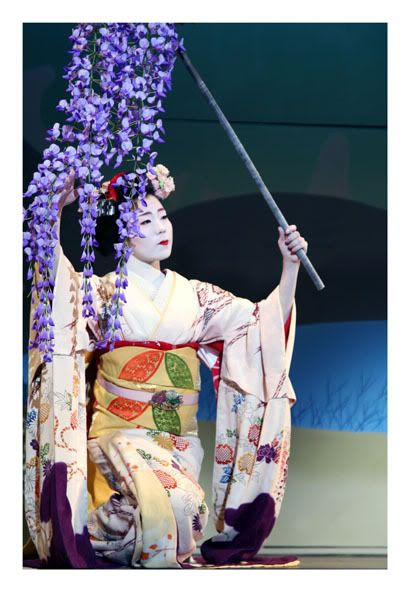 Ichimame of Pontocho is the highest ranking maiko in her district.