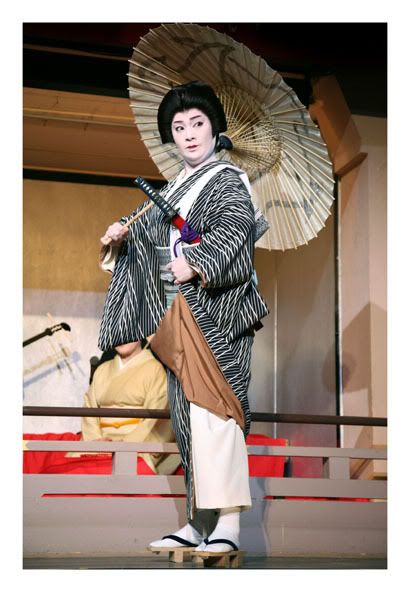 The leader of the pack.

Rain begins to fall as they reach Tsuchiyama (southeastern Shiga). Ariving at a difficult pass through the Suzuka mountains, they find a young girl who appears to be crying. Kind hearted geiko that they are, they try to comfort her, but she shyly turns away. When they finally decide to move on, the girl stops them, calling for her companions-- A gang of bandits! The bandits refuse to let them pass, ordering them to dance. Isin't it just like a geiko to get out of a jam with her dance?
Geiko on the right: "Bring it on!"
Here's the plan....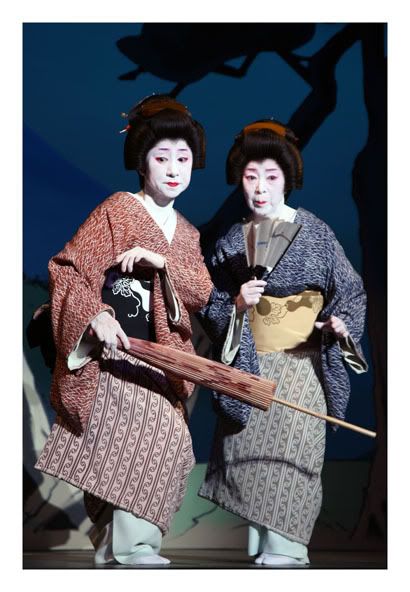 Yossh! Let's go!