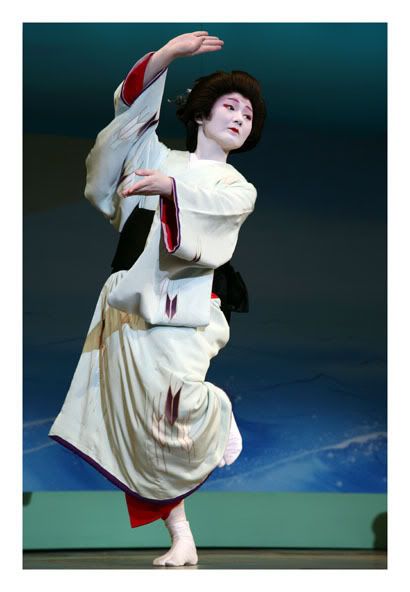 Ichikyo strikes a lovely pose so characteristic of Pontocho geiko's style of dance.
Having fled the villians, the geiko arrive at Oi River, made famous in folk songs for its high waters. They are met by the mistresses of an Inn, who, desperate for buisness, try to persuade them to rest. Only 200 km from Edo, the geiko are forced to lodge for the night by the impassibly high rivers caused by the recent rain.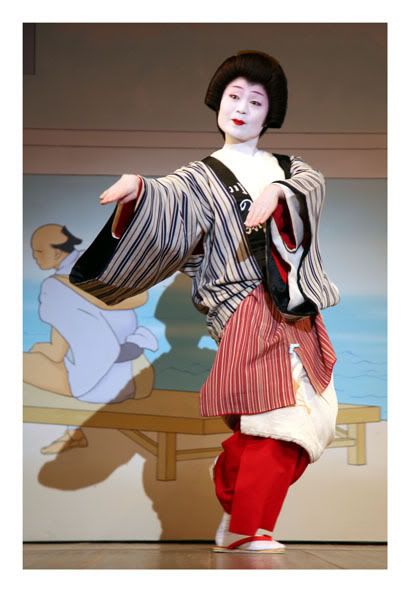 Another beautiful example of the fluid, feminine movements of Ponotcho's style of dance.


As they prepare to take rest in an Inn, an express messenger arrives with a message for them.


The geiko of Pontocho have been eagerly awaiting their return, and unless they turn back immediately, they will miss Kamogawa Odori!