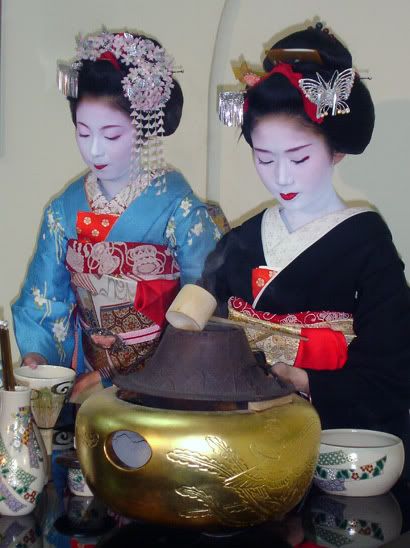 I just realized that I never posted any of my pictures from Kyo Odori ( 京をど), Miyagawa-cho`s spring dance. Miyagawa is one of Kyoto`s five geisha districts, or flower towns, as the Japanese say (gohanamachi 語花町 : 'go' meaning five, 'hana' meaning flower, and 'machi', meaning town).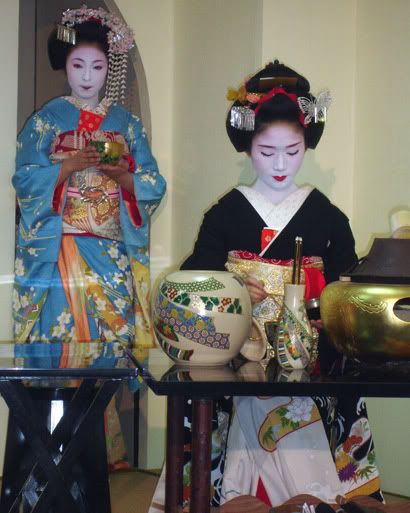 Before the dance we watched as a high rank maiko and a young apprentice preformed
sado
( 茶道 )
,
or Tea Ceremony. 'The Way of Tea',
sado
is
a highly ritualized method of meditation and reflection that was seen as a means of achieving enlightenment. Every movement is deliberate and meaningful, anchoring the mind in the present to keep it from wandering away from the task at hand.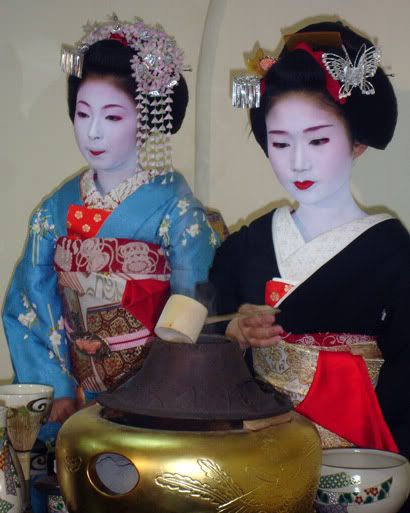 The young girl performing tea ceremony, Fumiko, was the most beautiful maiko I have ever seen, in Gion or elsewhere. Young Kimika, draped in a breathtaking virgin blue kimono, was stunning as well . I couldn't take my eyes off them.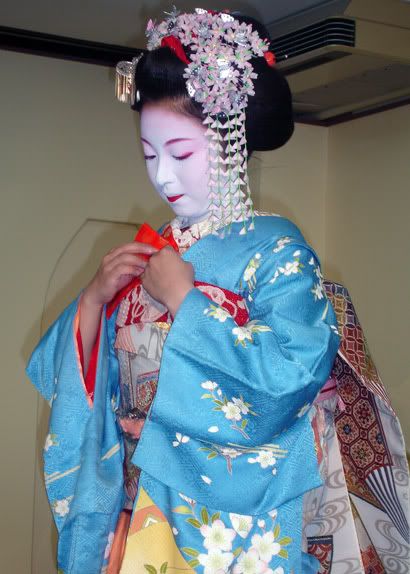 As a maiko in her first year of service, Kimika does not yet paint her upper lip.