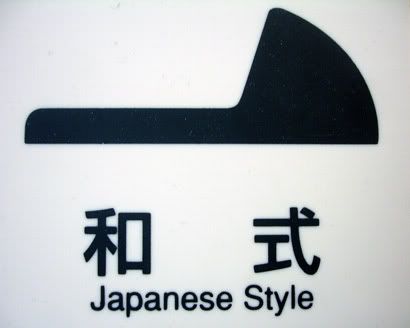 It's been a rough couple of weeks for those of us in the J-blogging community, first with the almost fatal blow dealt to
Gaijin for life's
Mobile Man, ending the short-run yet incredibly entertaining "Ketai Cinema". Then there was the inexpliable disappearance of my entire blog, which seems to have magically reappeared thanks to the kind folks at Blogger (and the grace of God)! Mboogiedown-Japan has been MIA for some time now, lost in cyberspace, but having been given a second chance, I am determined to take my blog to new heights...to create a new and improved, possibly trilingual Mboogiedown 2000, capable of ruling the world! Same great taste, less filler! Or more filler? I don't know...wakaran! 分からん。Ganbarimasho! 頑張ろ!
View of never-ending skyline of Tokyo from my hotel room at Keio Plaza, Shinjuku.

The Tokyo Recontracting Confrence and the strange sequence of events leading up to it have brought me to ask the question: "What exactly am I doing here, anyways?" This is a question all JET's must ask themselves, sooner or later, even when they don't know the answer. Sometimes it is the asking of the question that makes one realize that they don't know the answer. That would be me right about now, and there's nothing like eating Mexican food and hanging out with a Mariachi band from Cuernavaca to call one back to one's latin roots...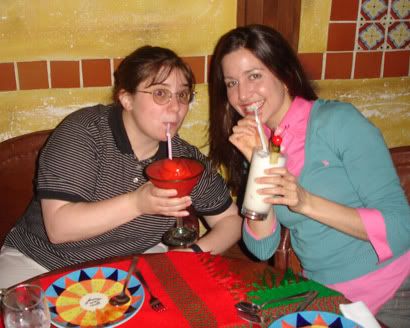 Me and J-Blo, Fiesta style at La Fonda de La Madrugada in Harajuku, Tokyo!
Well, Mexico is slightly out of reach at the moment, and I'm not really sure what God has in store for me, but the great thing about Tokyo was that I was able to fill my yearly quota of 'refried beans and guacamole eaten' in the span of about three days! The actual confrence part of the trip was slightly bunk, as expected, but afterwards, Tono crew trips to Little Mexico and a late night round of Karaoke made up for it! I also finally got to meet
Gaijin
himself (of
Gaijin for life
), and made it to Asakusa Shrine to see the famously huge red lantern. Me thinks, however, that I shall have to go back to Tokyo on a non-JET related adventure for furthur exploration...and to find me buried treasure. Arrrgh! (cue best pirate accent).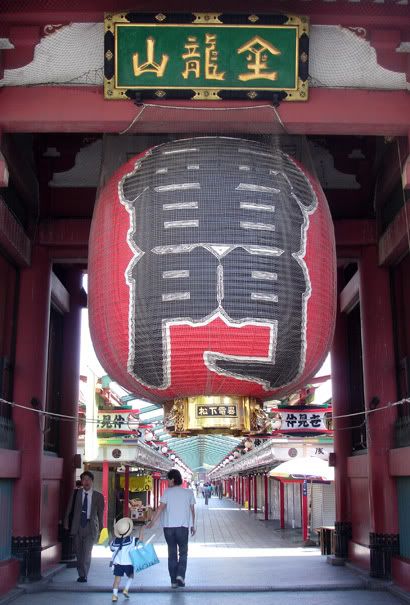 A mother leads her child through the famous 'Kaminarimon' (Thunder Gate) of Asakusa Shrine on their way to preschool. 雷 is the kaji for thunder (kaminari). 門 is the kanji for gate (mon).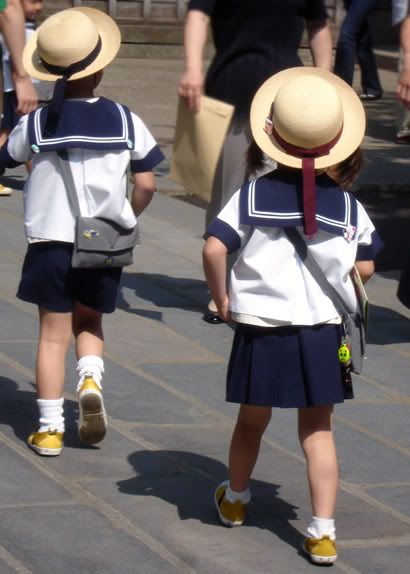 Preschool children in their uniforms. Cho-Kawaii! 超可愛い!