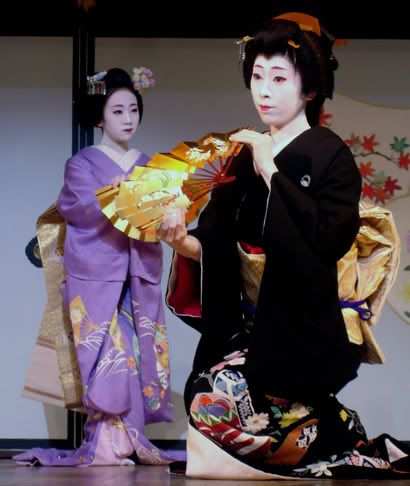 The Geiko Kikuryu and senior maiko, Fukuaya, take center stage in the opening dance of the 56th annual Kyo Odori.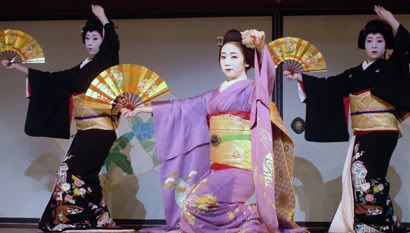 Geiko oreo! Kikuryu, Fukuaya, and Chiyoe.

Standing side by side, the difference in appearance of a even a senior Maiko and a Geiko are easy to discern. Fukuaya's colorful kimono, long, hanging obi and flowery hair style are a stark contrast to Kikuryu's elegent black kimono, drum style obi tie, and katsura wig with subtle ornamentation.