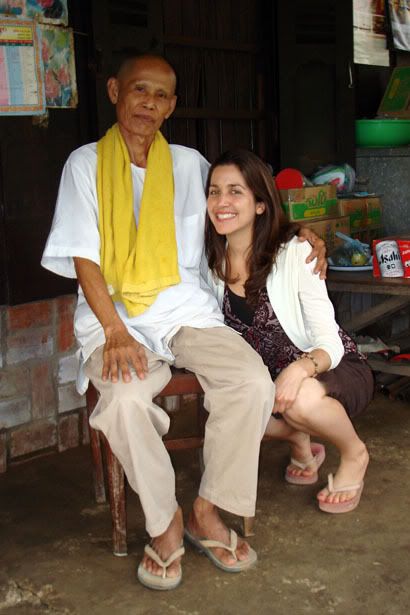 Ratha's father, Papa Kim, and I.
Remember Ratha? We've kept in touch since August, and when I told him I was coming back to visit, he was kind enough to invite me to meet his family and stay at his home.
Ratha and his father outside their home.
Like father like son!
My new sister, Srey Mom, and I chatting away over something delicious.
Concentrate! I`m showing off my ability to count in Khmer.
Now we`re laughing at my inability to do anything else in Khmer. Thank God laughter is universal!