Kyoto Rewind : April 6, 2008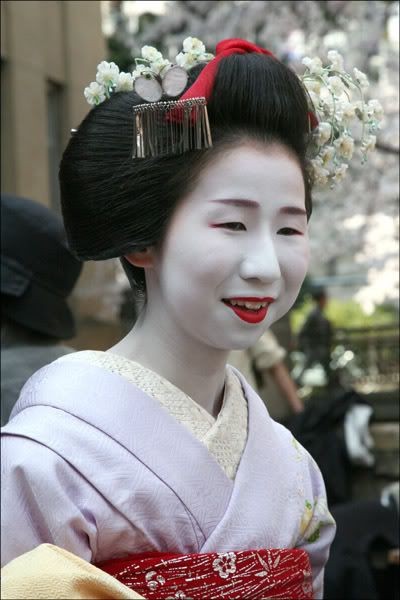 Ichiemi, now a high ranking maiko in the Pontocho district, greets the mistress of a teahouse during a small cherry blossom festival along the Takase Canal.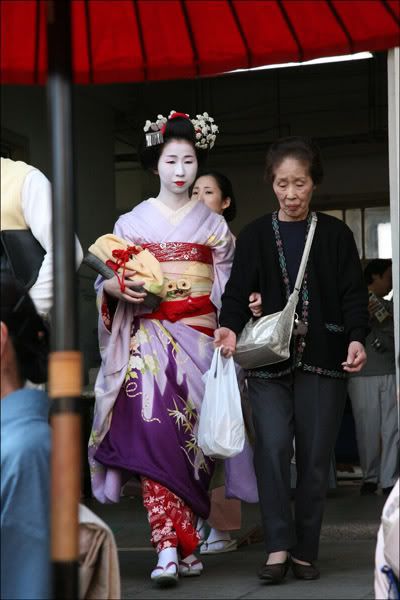 Ichiemi looks every bit the stylish, sophisticated young woman in this stunning lavender kimono ensemble. Even her adorably child-like cheeks have thinned out.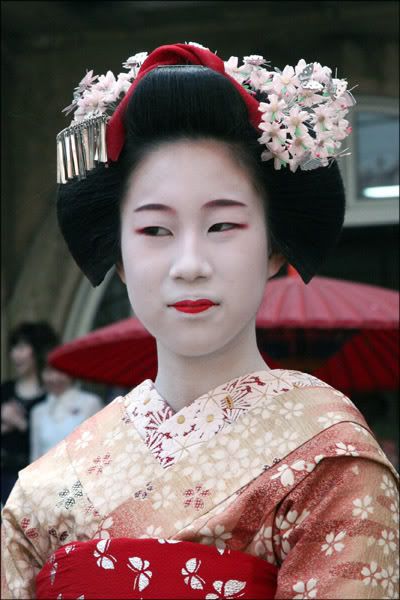 Ichiharu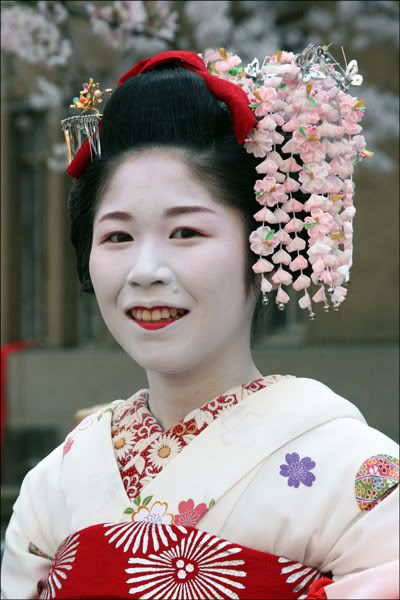 The long, fluttering strands cherry blossoms hanging from Shinaju's
hanakanzashi,
or flowered hair ornament, testify to her low rank and inexperience as a maiko, appealing instead to her youth and child-like charm. Compare it with Ichiharu's above, who is of a slightly higher rank.
Hisano, now a geiko, and Ichiemi walk beneath the lacey veil of cherry blossoms along the Takase canal as sunlight falls in playful patterns along the pavement.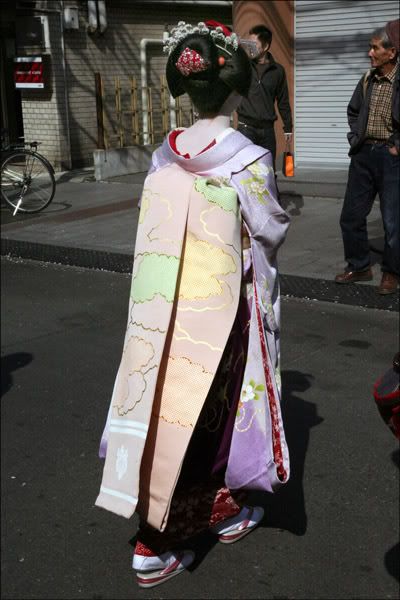 As if Ichiemi's lavendar kimono wasn't enough. Coupled with this remarkable pastel obi, colored with the sweet, pastel pallet of spring, this ensemble quickly became my favorite this season.