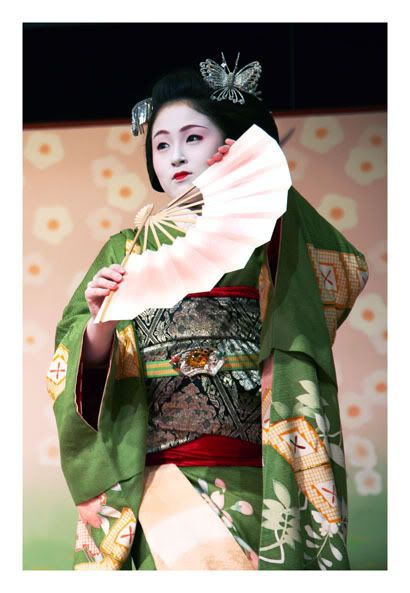 Ichimame in Kamishichiken's Kitano Odori.
The geiko Umeshizu performing the role of
otemae
, preparing the tea.
The Kitano Odori is an annual performance of traditional songs and dances by the geiko of the Kamishichiken entertainment district near the Kitano Shrine dedicated to Sugawara no Michizane and has been presented since March 1952. Geiko are indispensable as hostesses in traditional banquets, but an essential part of their duties are performances of traditional music in such tyles as Nagauta, Tokiwazu and Kiyomoto, mastery of instruments like the shamisen and tsuzumi hand-drum, and classical Japanese dance. They also must know traditional popular songs, which are an important part of the culture of the entertainment districts. Constant study and practice are vital to mastering these art forms and the Kitano Odori began as a recital to show off these performance skills, as well as being an entertaining show.
(Excerpt from Ichimame's blog)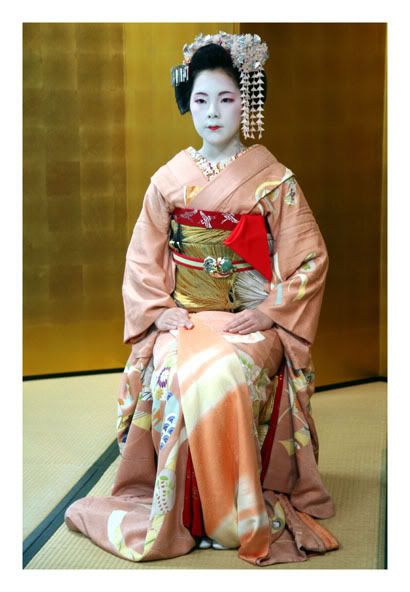 Young Ichiteru in the role of ohikae, delivering tea to the guests in the ceremony before Kitano Odori.



Ichimame (front) and Naokazu.

Ichimame (front) and Ichifumi.
Naozome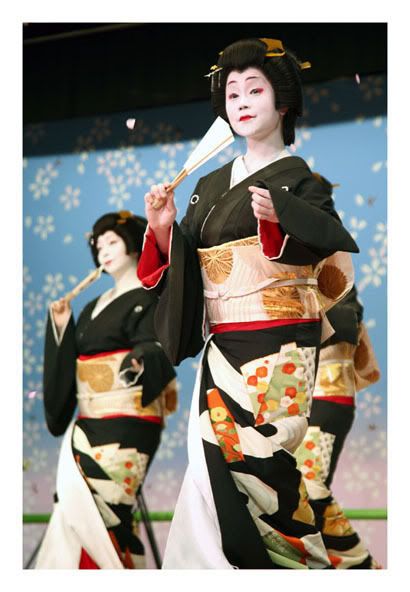 Naosuzu