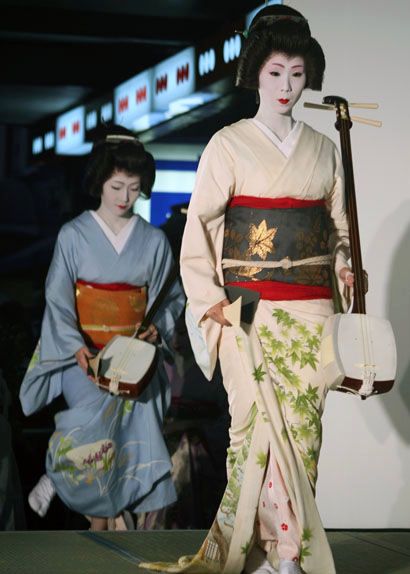 Geiko from Gion glide gracefully across the stage with their shamisens, as the long trains of their kimonos flutter behind them.
The Geiko took their place on the side of the stage, sitting seiza style, on their knees, and played as 3 maiko danced in the traditional Kyoto style. The maiko in the purple Kimono is Suzuha, who if I am not mistaken, recently appeared on the cover of the Japanese Playboy magazine! She is renowned for her classic beauty among many of Gion's customers.
Kotoha, a high ranking maiko (in green) and superb dancer, performed the lead role in the short performance. The young maiko behind her is only in her first year. Her upper lip is not yet painted, and her collar is still predominantly red.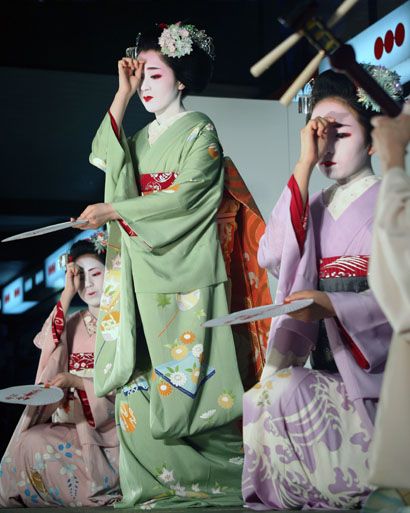 The extravagance of the flowing layers of colorful silk kimono, the breath-taking contrast of the porcelian-white makeup and delicately painted red lips, and the grace and dignity of the dance set to the haunting music of the shamisen create a scene of ethereal beauty beyond description.
As their dance ends, the maiko bow low to their audience. The maiko wear a very special hairstyle during the month of July specifically for Gion Matsuri.