Kosen emerges from a narrow, covered alleyway as she returns to her okiya.
Kotoha and Yasuha headed back to their okiya after a long morning of visits beneath the brutal summer sun.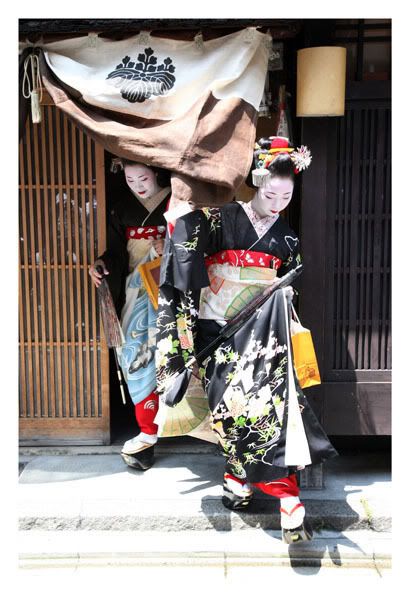 Kosen and Koyuki slip through a noren, carefully stepping into the street with her black laquered okobo. Kosen wears the typical
susuki kanzashi
( Japanese Pampas Grass hair ornament).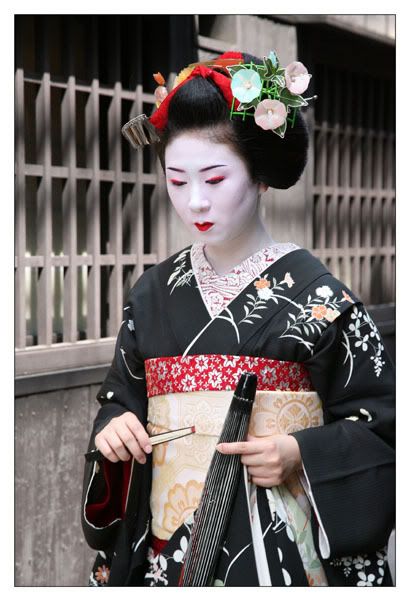 While many maiko wear
kanzashi
(hair ornaments) based on summer grasses, Mameteru wears a rare
asagao
, or Morning Glory, perfectly complimenting the flowery theme of her kimono.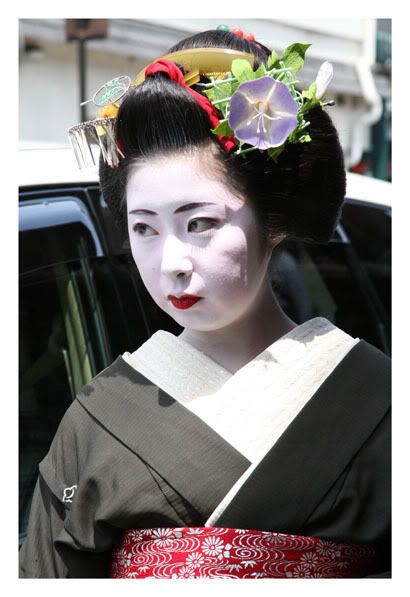 Teruyuki also wears the
asagao
, but as a senior maiko her hair is ornamented with only a single, large blossom.
Kotoha wears another rare kanzashi.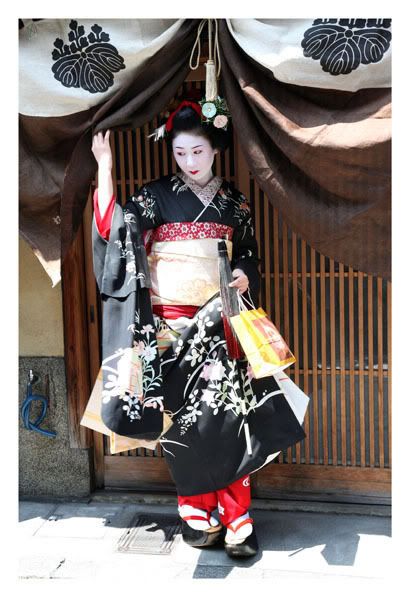 Mameteru lifts a festive noren as she leaves a teahouse.


Because it is a very formal occasion, maiko leave three tapered prongs of skin bare on their painted white necks, as opposed to the usual two. This is called sanbonashi, or "three legs". Lower ranking maiko wear their hair in the wareshinobu style, characterized by the mage, or top knot, woven through with a peice of silk and topped with a special ornament called a kanko dome.


Senior maiko wear the Yakko Shimada hairstyle.
The difference is easily observable, as seen above.
The shimmering silver kanzsahi sparkle in the sunlight.