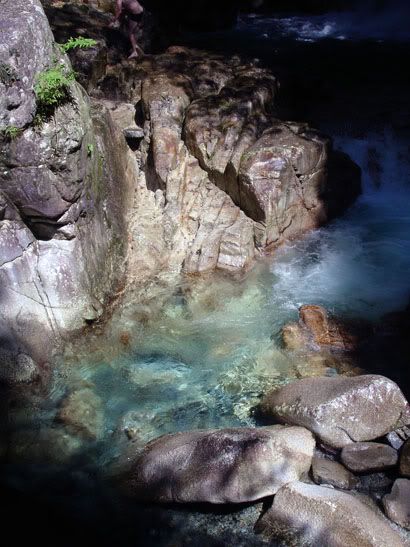 The crystal clear waters of a river running thru the foothills of the
Southern Japan Alps, in a tiny mountain cleft called Sakashita.
The men of Tono lounging along the river (from left): Andrew from Alaska, Jason (Ohio!), Scottish, AKA David (sporting the Union Jack), Phil, and George.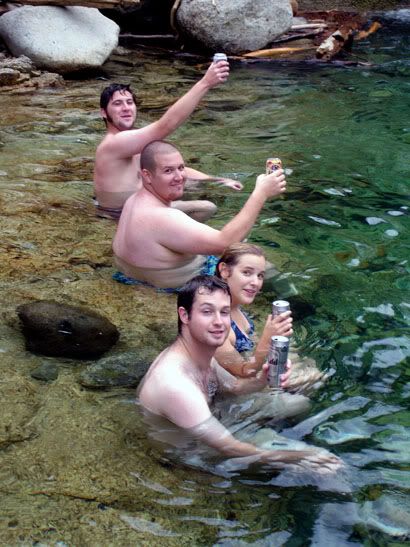 Kanpai! 乾杯!
Andrew, Crab Walking World Champion (in both forward and reverse divisions), and Anthony.
Not to be outdone, Leslie was quick to stake her claim as Piggy Backer Extraordinare.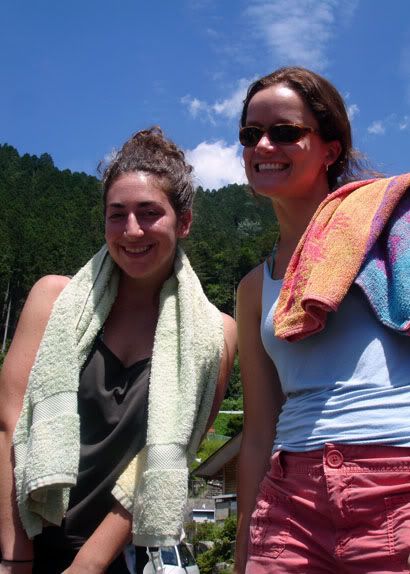 The lovely ladies of Tono, Leslie and Megan (East side Ohio, represent!)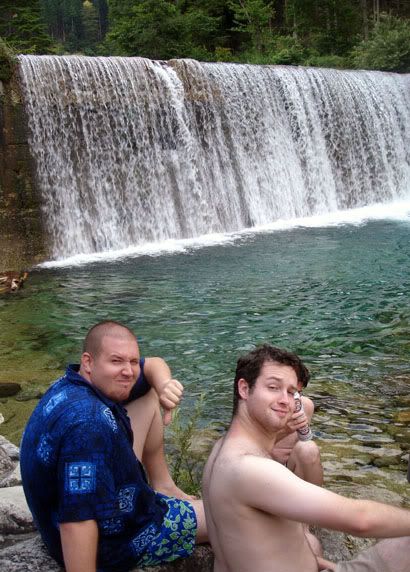 The lovely men?
Our wonderful RPAs, the Canadian Martha Stewart, Alyson, and Phil.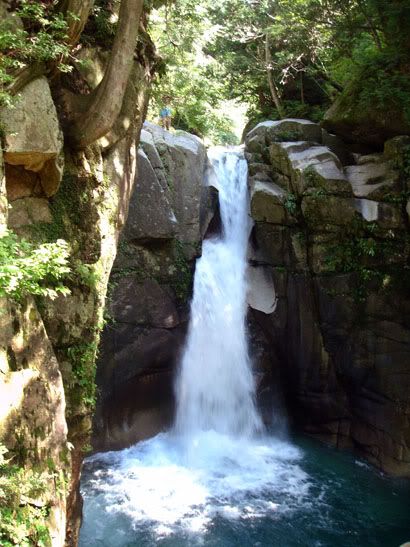 Perched upon the rocky outcrop of Dragon God Falls, the bright blue swim shorts of a Tono Crew member prepare to take the plunge .